Reliable Hard Drive Data Recovery
Solutions for Computer Users in the UK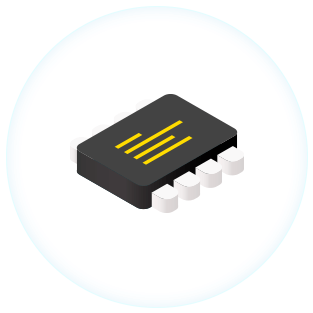 Nationwide Hard Drive
Data Recovery
When hard drives fail, recovering the data is a very complex process that needs to be carried out by professionals. If you want your data recovered without risking of losing it completely, you need to locate a data recovery expert or company like Creative IT.  Our data recovery lab is located in Central London and we operate all over the UK. As a matter of fact, we are renowned nationwide as one of leading independent hard drive recovery company providing the most sensible solutions for all your data recovery needs.
Highest success rates in Hard Drive Data Recovery
Creative IT has all the essential resources, tools and software to provide our clients' one of the highest success rates in computer hard disk drive data recovery. Our technicians have widespread experience in the recovery of lost data from all major operating systems and virtually from every type of make, model and size of failed hard disk drive. We work on any interface: IDE, EIDE, Serial ATA (SATA), SCSI, SAS and from all causes of data loss including mechanical hard drive failures such as:
Head crashes and motor failures

Platter damage

Deleted files and partitions

Accidental disk reformatting

Power surges

Overwriting of files

Physical damage

Virus attacks

Natural disasters

Software corruption
Recover Your Data from All
Leading Hard Disk Brands
As a nationwide leader in hard disk data recovery services, Creative IT is competent to recover data from hard disk drives where most data recovery companies have been unsuccessful. Our hard drive recovery specialists have essential tools and proven knowledge of hard-disk technologies to ensure your data is recovered effectively from leading manufacturers including
Western Digital
,
Seagate
,
LaCie
,
Toshiba
,
Samsung
,
Quantum
,
Fujitsu
,
Freecom
,
Maxtor
,
IBM
,
Hitachi
and more.
Our London, UK hard drive data recovery specialists have been providing companies and individuals with professional hard drive data recovery services for the past 15 years. If you have lost your critical hard drive data, contact us today on 020 7237 6805 to speak with a hard drive recovery specialist or send your questions by email to info@datadoctor.org.uk.