Reliable Hard Drive Data Recovery
Solutions for Computer Users in the UK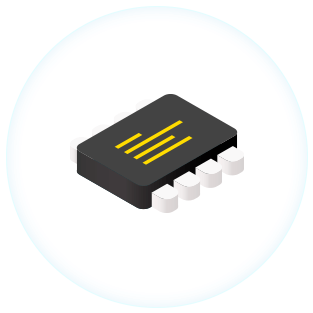 Nationwide Hard Drive
Data Recovery
When hard drives fail, recovering the data is a very complex process that needs to be carried out by professionals. If you want your data recovered without risking of losing it completely, you need to locate a data recovery expert or company like Creative IT.  Our data recovery lab is located in Central London and we operate all over the UK. As a matter of fact, we are renowned nationwide as one of leading independent hard drive recovery company providing the most sensible solutions for all your data recovery needs.
Highest success rates in Hard Drive Data Recovery
Creative IT has all the essential resources, tools and software to provide our clients' one of the highest success rates in computer hard disk drive data recovery. Our technicians have widespread experience in the recovery of lost data from all major operating systems and virtually from every type of make, model and size of failed hard disk drive. We work on any interface: IDE, EIDE, Serial ATA (SATA), SCSI, SAS and from all causes of data loss including mechanical hard drive failures such as:
Head crashes and motor failures

Platter damage

Deleted files and partitions

Accidental disk reformatting

Power surges

Overwriting of files

Physical damage

Virus attacks

Natural disasters

Software corruption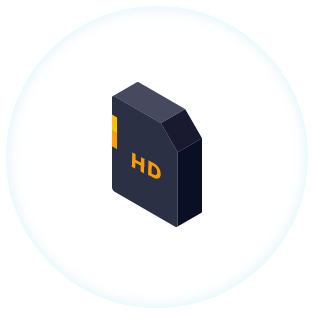 On the Way to Hard Drive Data Recovery
Information storage systems often fail at an inconvenient time. Imagine that you've put a considerable amount effort into a work project, only for it to suddenly disappear. When this happens, we at Creative IT can help with our professional hard drive data recovery services. We are highly competent at dealing with information lost because of either physical or logical hardware failures.
We are committed to tackling any problem and salvaging your data and your work. We are an undisputed leader in hard drive recovery in London, able to come up with solutions where others fail. Our specialists use a broad range of tools and advanced techniques to recover your photos, videos, and other files. We will explore every avenue to recover data from a broken hard drive, regardless of its brand, model or operating system. You no longer need to worry about your files being lost if your memory device is damaged. We can recover all information from hardware manufactured by Drobo  Western Digital, LaCie, Seagate, Toshiba, Samsung, Fujitsu, Quantum, Maxtor, IBM, Freecom, Hitachi, G-Technology and many others.
Getting Data Back Is Easier than You Think
We at Creative IT use the latest software to recover data from an external hard drive or an internal memory device. You may face problems with accessing critical files because of:
Crashed hardware.
Power failures.
Virus attacks.
Inaccessible partitions.
Unrecognized formats.
Accidental deletions.
Even if you have the dreaded 'blue screen of death', our team can help you access your files. As soon as you experience problems, call the team at Creative IT. We will start the recovery process with a thorough examination of your drive platter. Then, we'll make a salvage plan. Hard drive data recovery can be a tedious process, but we will make it as fast as possible. In addition, we offer an emergency recovery service, giving you access to your critical files within 24 hours.
Our Experience Speaks for Itself
Creative IT has helped businesses and individuals with effective data recovery for 15 years. As we continue to gain recognition from our customers, we move forward, and expand our customer base Although we are known as a market leader offering hard drive data recovery in London, we work across the UK.
If you have any data access problems, talk to our specialists on 020 7 394 2529 or email us at [email protected].
We recovery data from all makes and models of hard drives
G-Technology™ external hard drive models: