Fast And Reliable Maxtor
Recovery Services
With more than 15 years of data recovery experience, Creative IT, based in Central London, is the name you can have confidence in to recover data from Maxtor hard disk drives. As part of our Maxtor hard drive data recovery services, we assist our customers in recovering their all important inaccessible data or lost data after an accidental format, virus crash, partition loss, software malfunction, file or directory deletion or even sabotage from all Maxtor hard drive models and sizes.
Maxtor hard drive data recovery by Creative IT
Our London based HDD data recovery specialists are committed to provide customers fast and cost effective Maxtor hard drive data recovery services using latest technology and techniques. If you have a Maxtor hard drive crashed, the most important thing you can do is contact us immediately. We maintain our own clean room facilities, complete with all the computer hardware, software and other technology resources needed to salvage data from all operating platforms and file systems.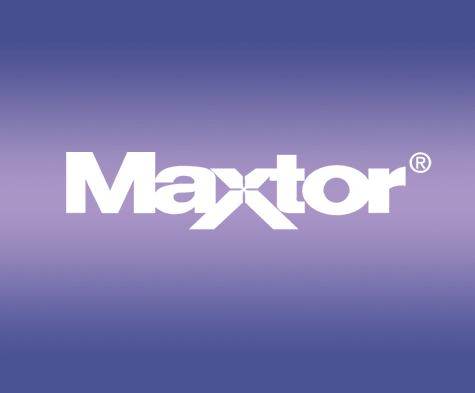 Maxtor Data Recovery Experts You Can Trust
We can perform Maxtor hard drive data recovery from both logically and physically failed ATA hard drives and Serial ATA (SATA) hard drives. If you're experiencing a problem with your Maxtor hard drive, whatever the cause, our team of professional data recovery experts will assist you with your data recovery needs. So, don't hesitate to contact Creative IT when your valuable data appears to be lost or inaccessible.
Our Maxtor hard drive data recovery experts will examine your failed, corrupt or damaged hard disk drives to determine the exact problem associated with your data loss situation prior to undertaking the data recovery process or presenting you with a data recovery quote. Please feel free to email us your questions at [email protected] or speak to one of our experts on 020 7237 6805