Reliable Hard Drive Data Recovery Solutions
for Computer Users in the UK
Would like to recover corrupted or inaccessible data from your laptops, tablet or desktop PC hard drive? Creative IT has helped companies, government agencies and home users throughout London and the UK with highly successful hard drive data recovery services. When your hard disk drive in your desktop or laptop system has failed, and you can no longer access your important data, we can help. We will recover your important files, photos, documents, videos, email or database created on Windows, Linux, UNIX, SCO, Sun, DOS, OS/2, Novell NetWare and Mac OS.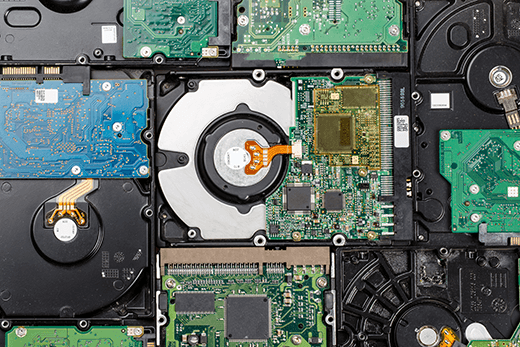 Nationwide Hard Drive Data Recovery
When hard drives fail, recovering the data is a very complex process that needs to be carried out by professionals. If you want your data recovered without risking of losing it completely, you need to locate a data recovery expert or company like Creative IT.  Our data recovery lab is located in Central London and we operate all over the UK. As a matter of fact, we are renowned nationwide as one of leading independent hard drive recovery company providing the most sensible solutions for all your data recovery needs.
Highest Success Rates in Hard Drive Data Recovery
Creative IT has all the essential resources, tools and software to provide our clients' one of the highest success rates in computer hard disk drive data recovery. Our technicians have widespread experience in the recovery of lost data from all major operating systems and virtually from every type of make, model and size of failed hard disk drive. We work on any interface:
IDE, EIDE, Serial ATA (SATA), SCSI, SAS
and from all causes of data loss including mechanical hard drive failures such as
Head crashes and motor failures
Platter damage
Deleted files and partitions
Accidental disk reformatting
Power surges
Overwriting of files
Physical damage
Virus attacks
Natural disasters
Software corruption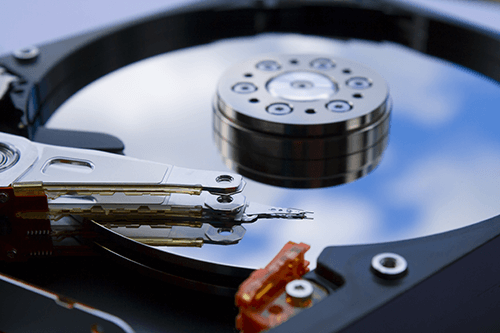 Recover Your Data from All Leading
Hard Disk Brands