MacBook Pro Data Recovery
Creative IT UK offers expert London Apple MacBook Pro data recovery services for all types of physical and logical data loss scenarios for Aluminum, Unibody and Retina Display notebook models. We can successfully retrieve any kind of data including databases, digital photos, videos, accounts or any other documents from your damaged or defective Macbook Pro hard drive. We can recover data from HFS/HFS+, HFS+, HFSX and HFS Wrapper Mac file systems.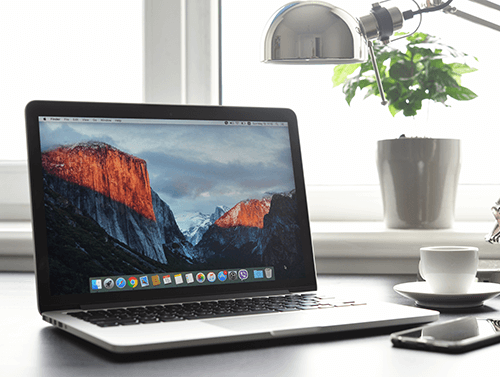 Secure and Confidential
Hard Drive Data Recovery
At Creative IT UK, our experts have access to advanced data recovery technology and they use the latest methods and equipment and combined with years of practical experience, they provide you with the best and most cost-effective hard drive data retrieval solutions. We work with all types of data loss situations such as formatted hard drive, formatted or corrupted volumes, firmware problem or corruption, disk failing or boot sector failure, lost files, virus attack, inaccessible partitions or drives, hard disk clicking sound, dropped or smashed laptop hard drives, damaged partition table, water or fire damaged hard drives and other common data corruption issues. We also provide data recovery services from internal and external media devices. Just mail in your hard drive or damaged Mac laptop to our repair store in Central London or visit us directly.
MacBook Pro (17-inch) Model Numbers We Support
MD311LL/A, MC725LL/A, MC024LL/A, MC226LL/A, MB604LL/A, MB766LL/A, MB166LL/A, MA897LL/A, MA611LL/A and MA092LL/A.
MacBook Pro (15-inch) Model Numbers We Support
ME664LL/A, ME665LL/A, MC975LL/A, MC976LL/A, MD103LL/A, MD104LL/A, MD322LL/A, MD318LL/A, MC723LL/A, MC721LL/A, MC373LL/A, MC372LL/A, MC371LL/A, MB985LL/A, MB986LL/A, MC118LL/A, MB470LL/A, MB471LL/A, MC026LL/A, MB134LL/A, MB133LL/A, MA895LL/A, MA896LL/A, MA609LL/A, MA610LL/A, MA601LL/A, MA600LL/A, MA463LL/A and MA464LL/A.
MacBook Pro (13-inch) Model Numbers We Support
MD212LL/A, ME662LL/A, MD212, MD213, MD101LL/A, MD102LL/A, MD314LL/A, MD313LL/A, MC724LL/A, MC700LL/A, MC375LL/A, MC374LL/A, MB991LL/A and MB990LL/A.
Highest Success Rates in Apple Mac
Hard Drive Data Recovery