Creative IT UK offers specialised Apple MacBook data recovery solutions from original MacBook, Unibody aluminum and Unibody polycarbonate models to support you with quick and secure data retrieval services you require. Using proprietary data recovery technology and advanced clean room facilities, our engineers and specialists will recover the data, no matter what your data loss situation may be. Our knowledgeable Mac recovery engineers are well versed in various Mac OS X versions (including OS X 10.8 Mountain Lion, Mac OS X 10.7 Lion, Mac OS X 10.6 Snow Leopard, Mac OS X 10.5 Leopard,  Mac OS X 10.4 Tiger, Mac OS X Mavericks, Mac OS X Yosemite, Mac OS X El Capitan) and Mac HFS, HFS+, HFS Wrapper and HFSX file systems.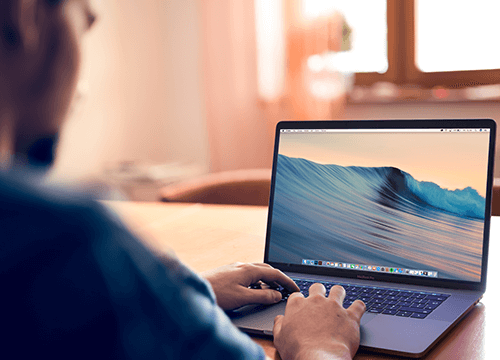 Secure and Confidential
Hard Drive Data Recovery
Our skilled data recovery engineers are able to recover data from both logical and physical hard drive failures. Some of the common data recovery situations we work with include deleted files and partitions, clicking hard drives, MacBook operating system failure, emptied Mac trash, electronic failure, disk reformatting, dropped laptop hard drives, firmware corruption, improper shutdown, software corruption, mechanical hard drive failure and physical damage from fire or water. Depending on the level of hard drive data retrieval service you require, your data or files can be recovered in the shortest possible turnaround time possible. Once your data is recovered it will be verified through a strict quality control process and your data will be delivered to you in the media of your choice.
 13 inch Apple MacBook Models We Support
MA254LL/A (1.83 GHz), MA255LL/A (2.0 GHz), MA472LL/A (2.0 GHz), MA699LL/A (1.83 GHz), MA700LL/A (2 GHz), MA701LL/A (2 GHz), MB061LL/A (2.0 GHz), MB062LL/A (2.16 GHz), MB063LL/A (2.16 GHz), MB061LL/B (2.0 GHz), MB062LL/B (2.2 GHz), MB063LL/B (2.2 GHz), MB402LL/A (2.1 GHz), MB403LL/A (2.4 GHz), MB404LL/A (2.4 GHz), MB402LL/B (2.1 GHz), MB466LL/A (2.0 GHz), MB467LL/A (2.4 GHz), MB881LL/A (2.0 GHz), MC240LL/A (2.13 GHz), MC207LL/A (2.26 GHz) and MC516LL/A (2.4 GHz).
Highest Success Rates in Apple Mac
Hard Drive Data Recovery