Creative IT, a leading Mac laptop data recovery company in the United Kingdom, offers reliable Apple iBook G4 data recovery services from 12-inch and 14-inch notebook models for clients nationwide. With efficient hard drive data recovery services, we will help you to recover your documents, videos, photos, spreadsheets and more that were lost due to a hard drive failure. We can successfully retrieve your files and data from formatted, damaged and corrupt Mac HFS and HFS+ file systems.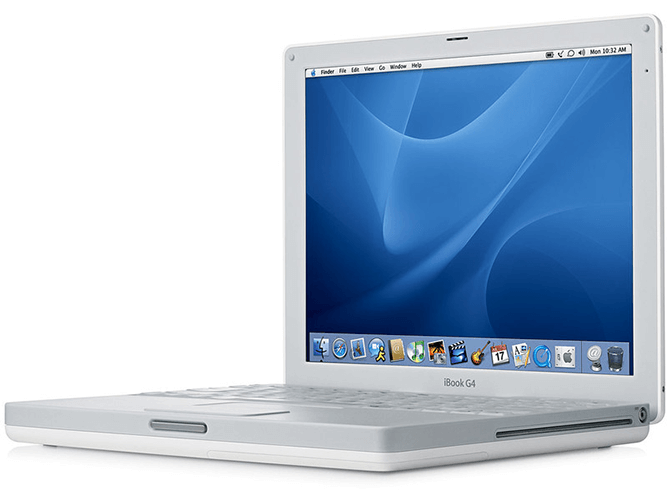 Secure and Confidential
Hard Drive Data Recovery
The technicians and engineers at Creative IT UK have years of experience in recovering data from various Apple Mac notebook computers with high success rate. If your iBook G4 hard drive is not recognised or it is making a clicking noise or your hard drive become inaccessible or your hard drive is damaged due to fire or water, our experts will analyse your data loss situation and provide you with the right data recovery options available.
We also retrieve data from accidentally formatted hard drives and virus infected hard drives. Other data loss situations we specialise in include disk reformatting, accidental reformatting of partitions, dropped hard drives, Mac OS X operating system failure, hard disk component failure and deleted partitions and files. Once we have recovered your significant data from the various Mac OS X versions including Mac OS X 10.5 Leopard, Mac OS X 10.4 Tiger, Mac OS X 10.3 Panther, Mac OS X Snow Leopard, Mac OS X Lion, Mac OS X Montain Lion, Mac OS X Mavericks, Mac OS X Yosemite, Mac OS X El Capitan, it will be returned to you on any media of your choice.
12-inch and 14-inch Apple iBook G4 Models We Support
M9164LL/A, M9388LL/A, M9165LL/A, M9426LL/A, M9418LL/A, M9419LL/A, M9623LL/A, M9627LL/A, M9628LL/A, M9846LL/A and M9848LL/A
Highest Success Rates in Apple Mac
Hard Drive Data Recovery