Data Recovery Services – Virtualization Infrastructure
Data Recovery Services – Virtualization Infrastructure
The utilization of Virtual Machines or Private Clouds has turned out to be much better known in today's fast paced world where technology is changing every day. Undoubtedly Virtualization and cloud foundation are gaining popularity because of the various advantages they provide to the businesses currently however it is as yet defenseless against information misfortune brought about by various inward and outside variables.
When data resides on a virtual server, there is high risk of losing the data as there is good chance of a server crash because of maintenance of number of servers simultaneously on one infrastructure. This is where our team comes into the picture with very high standards of expertise in data recovery.
Our team provides data recovery services for various virtual and cloud platforms which include: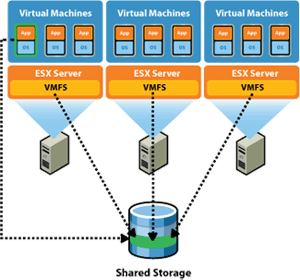 Oracle VM Virtual box
MS Hyper-V Server
Xen Sever- Citrix
VDI (Virtual desktop infrastructure)
Our team comprises of experts who can not only recover deleted files from aforementioned virtual servers but also if the files got corrupted due to server crash. There are various tools available in the market to recover data from hard drive or provide services for flash drive recovery, but our team is capable to perform this recovery on any virtual machines or servers which are available in the market.
The greater part of all organizations today is utilizing virtual servers to streamline their information stockpiling and server utilization. Nonetheless, virtual servers, as with any information stockpiling strategy, are liable to fall flat for an assortment of reasons, bringing about cataclysmic information misfortune and the requirement for data recovery.  Some of the major reasons for this failure are as follows:
Virtual Machine Disk (VMDK) Failure
Redundant array of independent disk (RAID) Failure
Virtual memory file system (VMFS) failure on ESXi server
Physical hardware failure
Deleted virtual memory files on the server
Corruption of any critical files in the system
File deletion as a result of human error
Natural Calamities
We have helped many leading companies to recover their data successfully from virtual servers. We have recovered data from all major virtual service providers which include Citrix, Oracle, Microsoft, and VMware etc. Our team of experts has developed various tools and techniques to provide data recovery services, these newly developed tools are very advanced and reliable. With the help of these tools only, we were successful in our past projects. So if you or your organization needs help with recovering data from any virtual machine and system then look nowhere and contact our team of experts at Data doctor for faster data recovery.