List of common hard drive error messages
What do hard drive error messages mean?
Quite often, there are situations where your computer might not be able to completely recognize hard drive or the BIOS might not detect your hard disk. If you are uncertain of what's exactly causing this problem, then Data doctor is always here to help.
Whether it's a defective data cable, issue with the computer or failure of hard drive, Data doctor, with its utmost experience and proficiency, will diagnose the issue and provide you with exceptional data recovery services.
The first and foremost step while handling the internal or external hard drive recovery data, is to analyse the problem without worsening the current situation of the device which may cause permanent damage.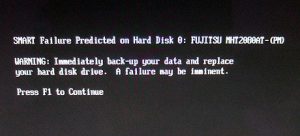 Hence, it is very important for customers to pick a hard drive recovery service like Data doctor, who knows what they are doing and have superior practice/knowledge regarding any data recovery, to trust their devices with.
First Stage Diagnosing: No Hard Drive Detection
When you first discover that your hard drive is malfunctioning, primary solution is to understand the basic error that is causing the issue. Irking the device too much or executing hard drive data recovery procedures on your own without much understanding might worsen its condition.
Data doctor helps you to understand commonly displayed error messages and will provide info on when to consult a hard drive repair expert.
Not detecting Hard Drive: Common error messages or Sources
Any internal or external hard drives, be it a USB My Passport or any other manufacturer's drive, following are some common errors found in most of the cases. Also, this might be applied to the hard disks of laptops or desktops.
·         USB external hard drive not detected
·         Hard Drive is not spinning up
·         Hard Drive not enabled in BIOS
·         Hard Disk not detected
·         Hard drive not recognized in Disk Management
Every so often, when you plug-in your external hard drive with a USB cable, you might experience any one of the above stated errors. If there is any financial, business-related or other extremely important data stored in the drive, then it is highly recommended for you to get in touch with an expert hard drive recovery company that will securely and efficiently recover data from hard drive, without causing further damage or permanently losing data.
What can be done when external Hard Drive is not detected?
Both Apple and Windows OS might face this common error message whenever an external HDD is plugged-in to any PC or laptop, which is, "USB plugged in, Windows cannot recognize this device".
It is a widely found error message and is generated by one of the interface ports. It is very difficult to spot the actual problem with just this message, as there might be several possibilities. Some of them are a damaged head, corrupted main file system, defective electrical or mechanical components, scratched platter of hard drive, so on.
These nominal errors require an advanced technology and procedures to be applied so that the error is negated temporarily and the data in the drive becomes viewable. Such errors can be defeated and all the data is mostly retrieved securely.
Below given are some commonly found error messages in the disk management of your computer:
·         Disk inserted cannot be read by this computer
·         Volume does not contain a recognized file system
·         Unknown USB Device
·         Hard Disk Unallocated
·         USB device not recognized
·         No Media in the Specified Device
·         You need to format the Disk in Drive
There might a serious problem with the hard drive when no matter what is done, the device is just not detected anywhere in the Apple or Windows OS.
Hard Drive Failure:
"No hard drive detected" is the dreadful error that is generally created by the computer when internal HDD or any other SAS, SATA drive is not recognized by the BIOS. Even after you boot up your computer and yet if the hard drive is not detected, there are high chances that the HDD has seriously failed.
Many a times, there is also an error message that signifies that OS cannot be found and you need to select other disk drive in the computer. This also means that there is a failure occurred in your hard drive.
In such cases, generally, there is a problem with the hard drive body and not really in the USB cable or operating system.
Data doctor: Reliable, Cost-effective and high-quality results
There are myriad causes that may result in a hard drive failure. Hence, best solution for diagnosing them would be contacting a hard disk recovery company like Data doctor that will offer expert consultation and efficient results within shortest time possible. With highly experienced professionals and ultramodern technology/equipment, Data doctor will indeed detect exact problem that's causing disk failure to instigate the process of your valued data recovery.