Methods of Disaster Recovery: Legacy DR vs the Cloud
The best methods for disaster recovery
While selecting the right disaster recovery method, RTO, Cost and expertise are the most important factors. The cloud may be the answer for your organization after doing a careful analysis.
Today disaster recovery requires an agile and fast response. For example, losses per hour due to flood, fire or Ransomware are too high for businesses to keep on following the disaster recovery methods that are followed a decade ago.
When you talk about recovery, you should separate legacy systems and their proprietary platforms from COTS (commercial off-the-shelf) based modern products. When the cloud acts as a recovery site, the standardization in COTS offers additional more powerful options for protection.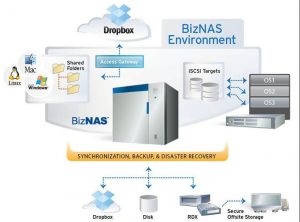 To configure multiple sites for the execution of workload is among the common disaster recovery methods. The objective is that one site's loss allows the workload to be started elsewhere, that works good if the sites are located very far apart.
The problem of this multiple site recovery method is the cost. It needs extra platforms which increases the cost by 50 to 100 percent, depends on whether only critical workload are to be protected or if all the job streams are to be mirrored. Extra administration staffs are required as well as utilities, facilities and so on. This option is very common for legacy gear as the software configuration and equipment consists of semi-customized proprietary components.
An alternative for legacy systems is backup, which is usually to tape. Copying the data to tape is comparatively a painless backup process, but the time of recovery can take hours to days, depending on if the hardware alternative is available or it needs to be procured physically. Rather than tape backup, cloud backup fits some COTS use cases.
Know your happy place
When it comes to disaster recovery methods, COTS- based computing is quiet a happy place. The answer is there in the cloud. With most of the applications being able to run in a virtual instance, the in-house cluster or cloud can reconstruct the workload in a totally new set of instances in a public cloud.
There are two ways to approach this. One of them is operating a cloud-bursting environment, where any excess workload will get automatically opened up in the cloud. Without going deep into the issues of data placement involved in this process, it is important to mention here that proper placement is essential for a short RTO (Recovery Time Objective).
Secondly, a copy of instance images and close-to-recent data are kept in a public cloud by an endpoint backup system which in case of a disaster is ready to fire up. With the public clouds, it is not required to continue maintaining active instances for recovery as it can be quickly built in a few minutes and they are on actual usage basis.
The backup tools being well-turned to the cloud, the issue concentrates on recovery, which is not the most trivial of exercises even with a backup. To ensure that the correct files are in the right places, with the right linkage built is a tricky work, especially for administrative teams that face the issue maybe only once in every 10 years.
Breaking down the methods of disaster recovery
This is where DRaaS (Disaster recovery as a service) comes into the picture. The administrative team needs to confirm if they require to do all the work related to protecting the continuous operation or if they get the job outsourced to specialists/experts. This takes some cost, but it's justified due to the ongoing workload of managing data recovery readiness, together with recovery and schedule risks. Also, the cost of being offline is substantial.
A good TCO analysis is required to determine which method of data protection is a better choice for a particular use case. Well, it may be that a single offering doesn't fit all the use cases, so a combined method of disaster recovery is required.
Go for cloud backup when:
The data is not accessed by the business on an urgent basis. This criteria is met by cold data, as it does any workload which has a long RTO window.
The work of rebuilding images/instances in the public cloud is not that complex.
There is in-house disaster recovery experts, and prepared to test the readiness at least after every six months.
DRaaS is a good choice when:
The administration team contains generalists with less expertise in DR (Disaster Recovery).
The RTO has a short window, as usually with online marketing operations.
The infrastructure setup and application is complex.
Basically, DRaaS costs much more than an in-house operation that uses backup, but the potential of a DRaaS vendor to use on-demand cases means a considerable reduction in cost and, at the end, the deciding factor will be a detailed TCO analysis.
There are many tools that makes backup comparatively easier, even while a full endpoint backup is ran. The best tools focus a lot on developmental effort on the recovery issue, and allow single node recovery, as well as data centers and clusters. Rebuilding is made easier with these tools, with good and proper interfaces and processes to keep related objects together in recovery process.